FIRST CLASS OFFER
1 class valid 30 days from purchase*


$35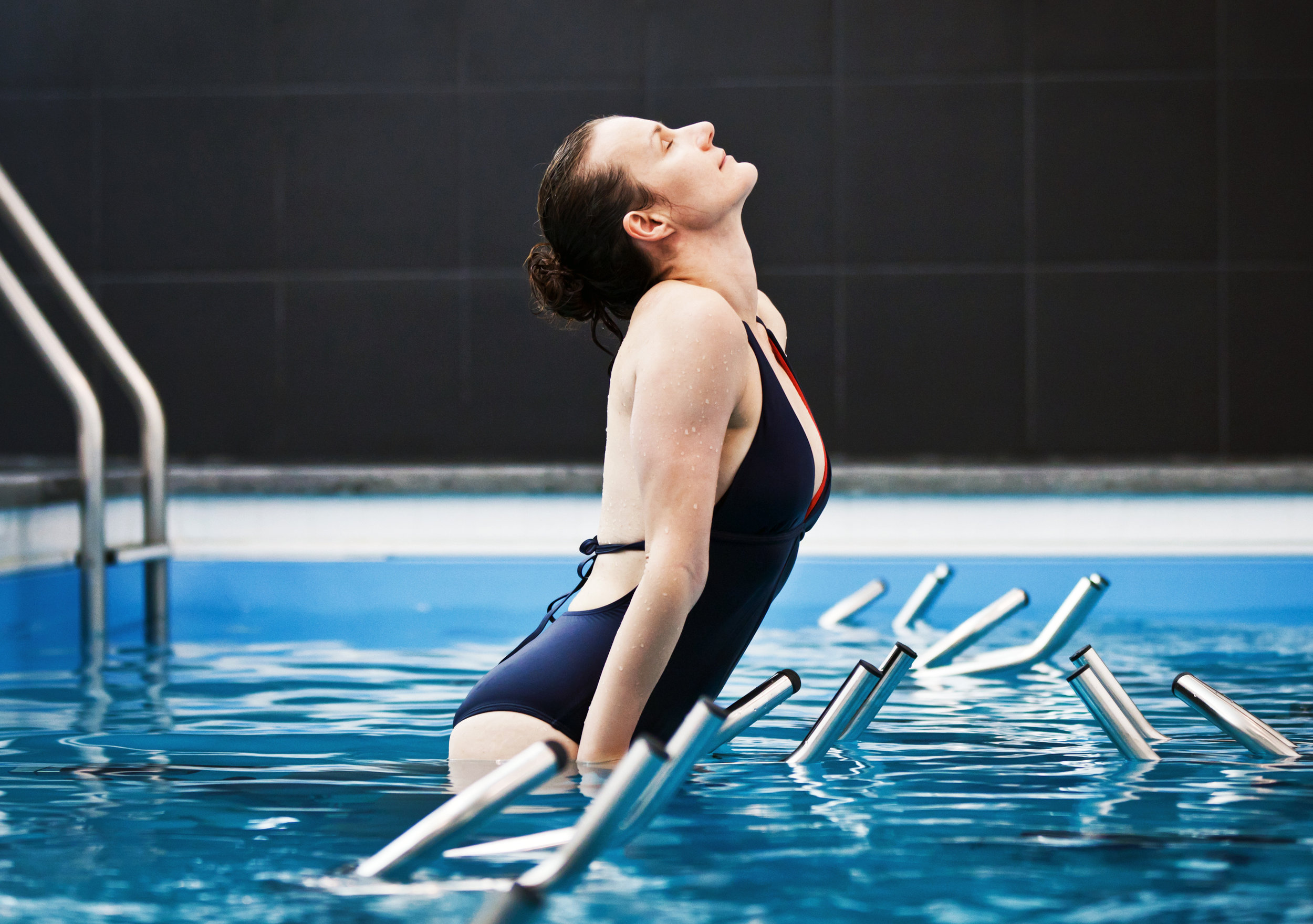 AQUA is recommended for
. POST INJURY & SURGERY
. WEIGHT LOSS & DETOX PROGRAMS
. LYMPHATIC DRAINAGE
. CELLULITE REDUCTION
. ATHLETES IN CROSS TRAINING
. STRESS RELIEF
. SLEEP THERAPY
. PRE/POSTNATAL CARE
MY FIRST CLASS?

BLEND
AQUACYCLING
45MIN - OPEN TO ALL
Check-in
ARRIVE 15MIN EARLY
Be sure to check in at least 15min before class to allow enough time to change and meet your instructor. New guests will not be allowed to check-in past 15-min prior to class for safety reasons.
MANDATORY BIKE SET-UP
First Time clients are required to attend bike set-up which takes place 10min before class which is why we ask you to arrive at least 15 minutes before class start time.
LOCKER ROOM
We have a fully stocked locker room with five showers and lockers outfitted with digital locks. We provide all natural body and hair care products. In our efforts to be more sustainable, we provide one large towel per guest. Additional towel rental is $1.
What to bring
ATTIRE
All you really need is a comfortable, supportive and covering swimsuit. One-piece are a favorite but 2-piece, sports bra and bikini bottom or shorts are welcome. Stop by our retail shop at the studio for examples of beautiful and functional swimwear that is ideal for aquacycling.
WATER SHOES
Water shoes are required to cycle in the pool. We rent shoes for $2. If you're bringing your own, they should be closed-toe and have never been worn outside.
WET SUIT BAG
Please bring your own bag for your wet suit and let's reduce plastic waste together. 🌎♻️
MORE QUESTIONS?
Still have questions? Answers might be found under our FAQ page.
* The Intro Class is valid 30 days from purchase. We hold a 24h cancellation policy.